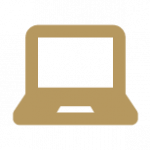 IT Services
IT services are an essential component of the modern workplace. Wolf Data Systems is a market leader in delivering high quality, on-site and remote IT support services. Our tailored IT hardware and software services, combined with our responsive on site and remote support, help businesses to increase productivity and boost efficiency. With flexible leasing and rental options, our IT services are cost-effective and affordable.

Cloud Solutions
We create bespoke solutions where needed and partner with Microsoft Office 365 to provide a complete cloud solution.

Security & Control
Our secure UK data centre provides cloud data storage and disaster recovery support, ensuring peace of mind is guaranteed.

IT Infrastructure
Whether purchasing servers, software or networking infrastructure, we can help you to reduce your costs, build resilience and increase productivity.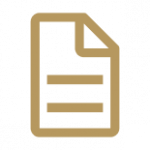 Document Solutions
Wolf Data Systems is a trusted provider of bespoke document solutions. Our state-of-the-art multifunctional devices combine print, copy and scan capabilities with the very latest technology, enabling you to take control of your print functions. Thanks to our partnerships we offer cutting-edge features, including near field wireless communications, touch screen interfaces and cloud and mobile print at very affordable prices.

Printing Solutions
Multifunctional devices combine the functions of a printer, copier, scanner and fax machine into one convenient unit.

Fleet Management
Our fleet management solutions will improve the way you manage your printing systems, helping to increase efficiency and productivity.

Mobile & Cloud Print
Enjoy ultimate flexibility and unrivalled access to your entire printer fleet from any device with mobile and cloud printing.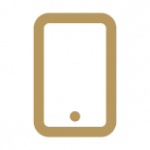 Telecoms
Our broadband services, dedicated fibre networks and VOIP (Voice over Internet Protocol) telephones enable you to save money on your telecommunications costs, by directing your calls over the internet rather than traditional landlines. We use the highest quality connections to give you a truly exceptional service.

Unified Communications
Everything you'd expect from a modern phone system. Extensions, voicemail, call groups, call attendance, conference lines and unlimited scalability. Our user licenses include all your desktop phone, mobile app and laptop needs. Our call bundles allow you to fix your phone costs and not worry about surprise bills.

Internet & Connectivity
From small business broadband to national dedicated fibre-optic networks we are able to implement the correct system for your organisation.

Networking
An IT network is now the backbone of every modern organisation, ensuring that every user has enough bandwidth to make that essential video call and that data is correctly segregated and prioritised is critical. We monitor and maintain our clients networks to ensure every packet gets to its destination.